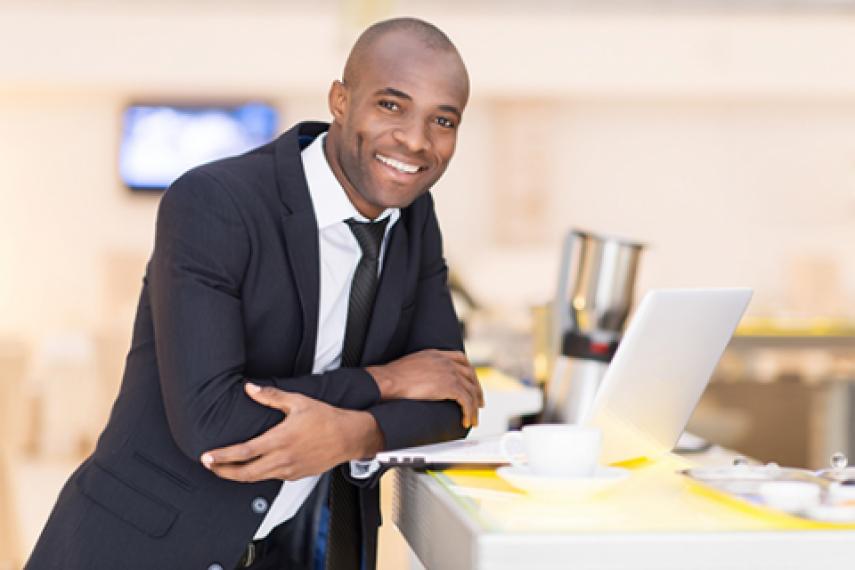 Your business name is usually a customer's first introduction to you. Make a positive impression by picking a name that attracts attention and trust.
It can be a hair-pulling process finding a name that resonates with your intended audience. Here are some tips for choosing a name that does, and once you find it, making it legally yours.
Factors To Consider
In naming your business, the goal is to find a name that arouses genuinely positive feelings when customers encounter it for the first time. It should be web-friendly and attention-getting too.
Be aware of what connotations a potential name evokes. If you have a beach shop selling sports gear, for example, a corporate sounding name is probably not a good match for your company.
Choose a name that will look good within a logo, on business cards, stationery and your website header. Image is important for a company, and that starts with the name.
Pick a name that expresses the essence of your business, what it does, what it produces, what its purpose is. Express the emotional meaning of the company as well as give people practical information.
Try to make the name short. It is easier to remember and fits more artistically on business cards and headers. If you do pick a longer name, be sure to check how it will look when abbreviated. You do not want any acronyms with unforeseen meaning!
Should you use your name? This is typical for many new entrepreneurs, but it has limitations if you intend to expand. Down the road, it might make it more challenging in building a brand.
If you are having problems coming up with the perfect name, the free website BustAName.com is one option that can help you come up with possibilities.
Name Availability
Ideally, your name should also be unique to your business. Check to see if a claim for the name exists within your state. However, even if another firm has that name, it is possible you can still use it if you offer an entirely different set of goods or services, and your location is not in the same area. Check with your state's business filing agency to check if the name is available. Many states let you do this online.
Go to the U.S. Patent and Trademark Office online and use the search tool to find out if the name you want, plus variations of it, are already trademarked. You need a name that is free and clear.
Of course, a web presence is essential. One of the best things you can do for your company's future is to find a name that is available as a high-level domain, especially a .com. It is worth reworking the name to find one that is free. You can check the WHOIS database online to find out if the registration status of the name you want.
Registering Your New Name
To legally claim the name you choose, you need to register it as a "Doing Business As," or DBA, with your state filing office. This is different from incorporating a business and trademark protection. This only lets the state legal entities know that you are in business and using a name separate from your personal name.
Be sure to apply for trademark, protecting the words, symbols, names, and logos that are distinct to your business. One of your company's biggest assets is your name, so you want to keep it safe. Over the long-term, getting trademark protection is inexpensive at under $300.
Lastly, register your domain as soon as you decide. Claim your corresponding social media identity at the same time. At the very least, this should include Facebook and Twitter, but don't forget about Pinterest, Instagram, YouTube, and Google+ for businesses too.